The Castaway Cafe is right on the beach at MKV.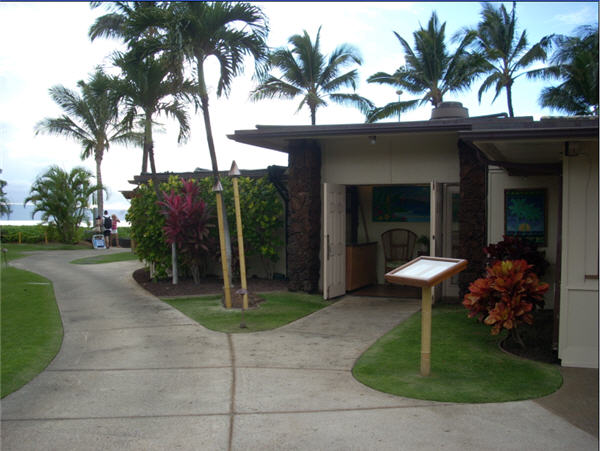 Walk to the neighboring hotels for breakfast or lunch.
Royal Scoop at Royal Lahaina Hotel has sandwiches and ice cream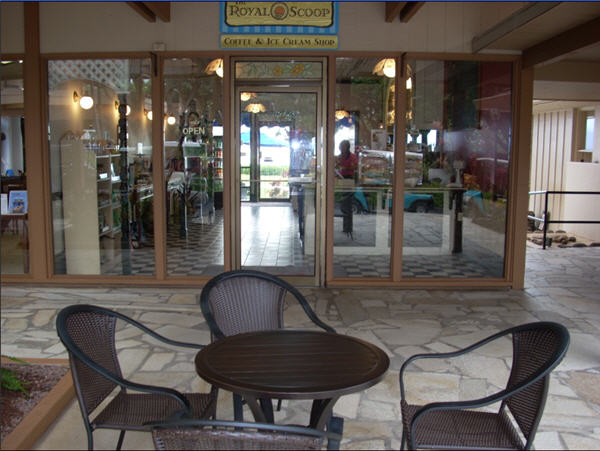 Dukes (on the beach at Honua Kai, a walk north of MKV)
Food is excellent. Happy Hour menu 4-6pm, 3-Course menu 4:45-5:45.
Try the Seafood Risotto.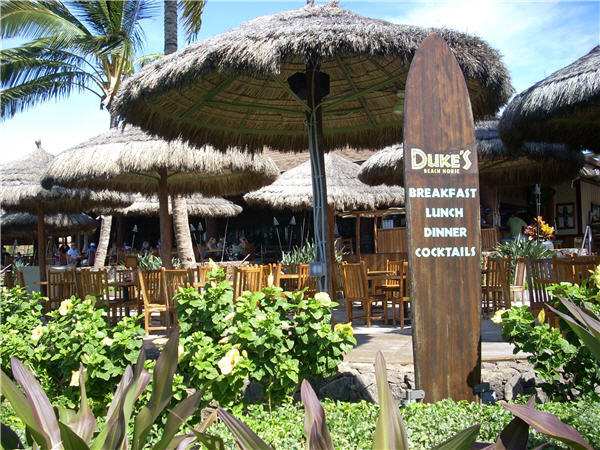 Fairway Shops (between MKV and Whaler's Village)
CJ's Deli has excellent breakfast, lunch and dinner. From 7-8am they offer an early bird breakfast for under $10. They also offer a lunch box in a cooler for your trip to Hana.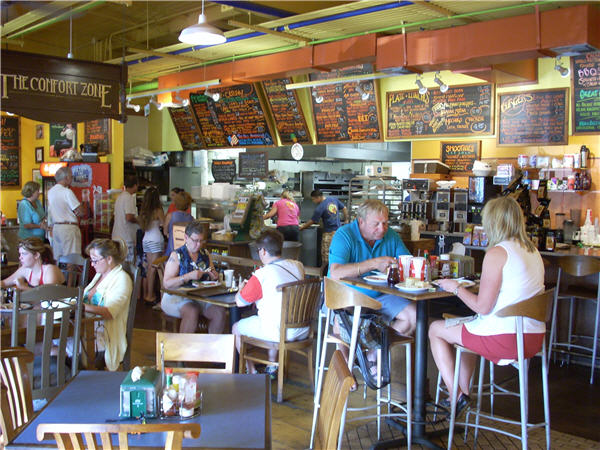 Whaler's Village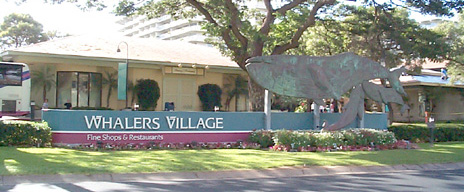 It's a short drive or ride on the Kaanapali Trolley to Whaler's Village which has several restaurants: Lelanis and Hula Grill.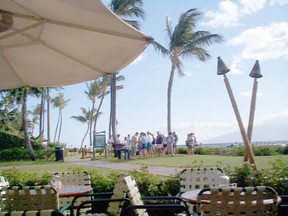 Our favorite is Lelanis Beach Grill. It's right on the ocean and offers lighter fare at reasonable prices.
Tip: They usually have music on Friday afternoons. Happy hour 3-5pm.
Paradise Grill Across from Kaanapali Golf Course (Opened April 2012)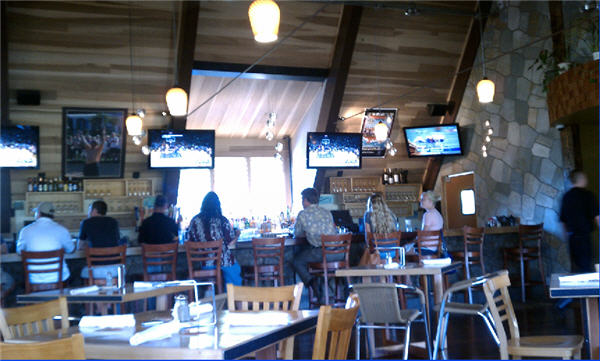 Pizza, Ribs and very affordable.

Lahaina
Front Street in Lahaina is lined with shops and restaurants.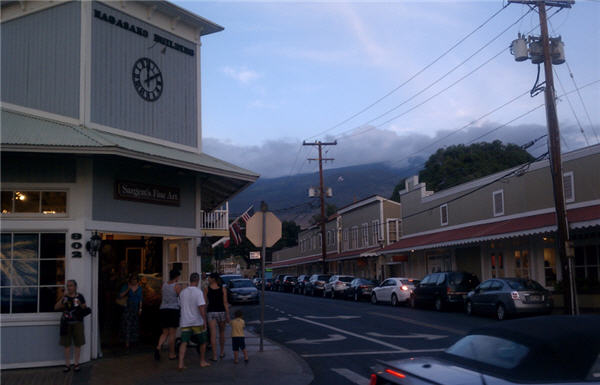 Share a plate at Paia Fish Market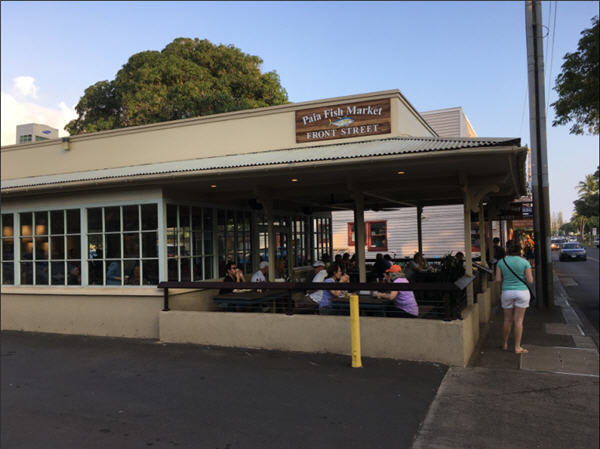 Try Monsoon India in the Wharf for Indian food (also in Kihei).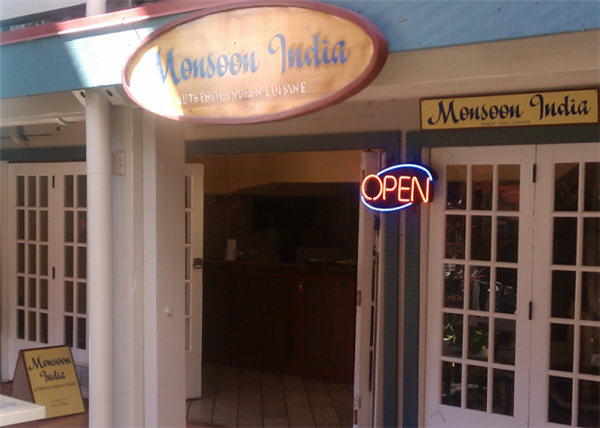 Mala Beach Tavern (behind Safeway) $$$
Sunday Brunch menu has Hawaiian take on classics like Huevos Rancheros.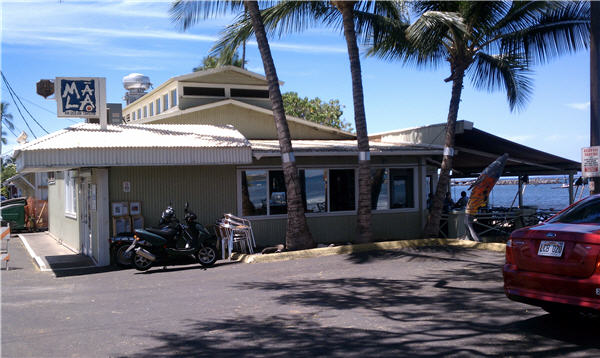 Star Noodle: Asian noodles on the ocean behind Safeway.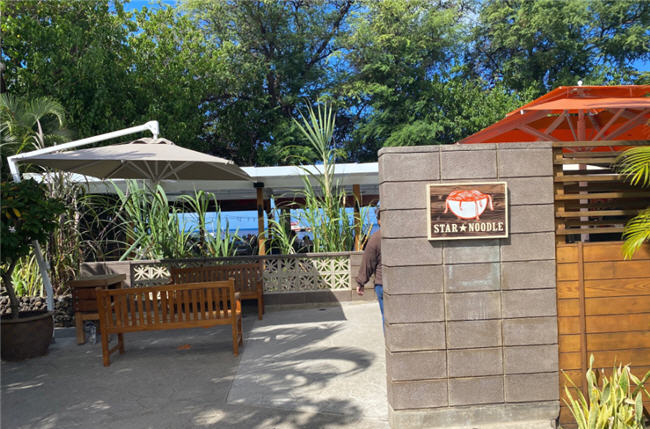 Sansei Sushi: Drive north to Kapalua and turn left toward the Bay Course. You'll pass the golf academy and a little farther along you'll find Sansei, one of the best sushi and Japanese restaurants in the islands. (Since they moved from the Kapalua shops, they've lost some of their Hawaiian attitude and acquired some Manhattan snootyness, but the food is still good.) Try the Spider Roll if you like crab.
Tip: Get in line by 5:15 and order before 6pm to save 25%. Also 50% off from 10pm-1am Thursdays & Fridays. Reservations advised.

Mexican: It's a short drive to Lahaina or Napili to pick up burritos, tacos, enchiladas, or rellenos with a Hawaiian flair at Maui Tacos. Check out the photos of celebrity guests like Sharon Stone and Alice Cooper.

Ohana Tacos- 3600 Lower Honoapilani Hwy
A few blocks North of Nachos Grande is Ohana Tacos.
Try the Chicken (Pollo) Mole or their tacos. Excellent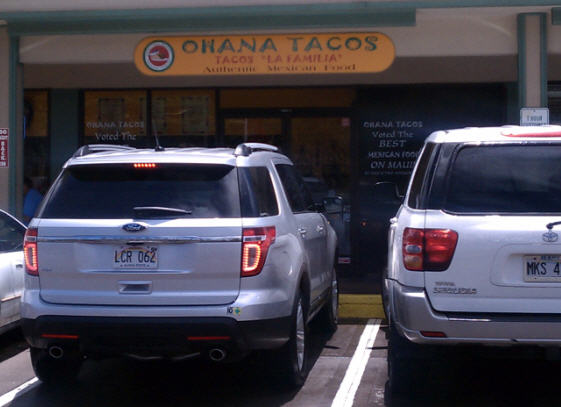 Or for a sit down meal, try Cilantro's in Old Lahaina Center.

Italian:
There's also Basil Tomatoes near the Fairway shops (just south of MKV). $$$$

Barbeque
Mama's Ribs 'n Rotisserie in Napili Plaza (in front of the supermarket) has great barbeque and meal deals. A half rack of pork ribs with two sides is only $12. The barbequed pork sandwich with two sides is only $7.

Maalea Harbor has a couple of excellent seafood restaurants or try Beach Bums for barbeque. Visit the Maui Aquarium and then walk to one of these restaurants for lunch or dinner.

Pizza: By the Times Market two stoplights north of Kai Ala Dr is Pizza Paradiso. Voted Best Pizza on Maui by Maui News Readers and Frommer's Guide.

L&L Hawaiian Barbecue - Just across from Pizza Paradiso is the L&L. They offer Mini and Full sized plates of Kalua pork, mahi-mahi, beef or chicken with one or two scoops of rice and a scoop of macaroni salad. Good value, lots of food.
The Fish Market - 3600 Lower Honoapilani Hwy
Our daughter likes the Fresh Fish Sandwich here.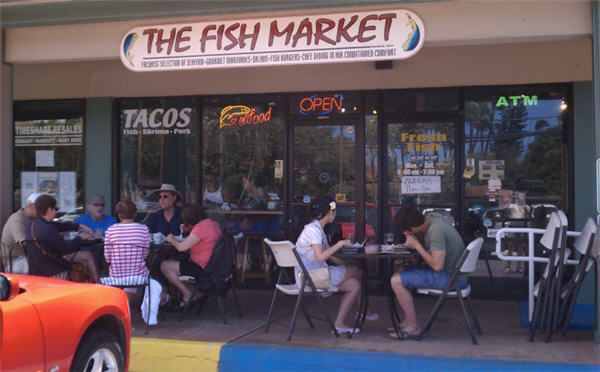 Napili
The Sea House Restaurant is right by the ocean and has a great sunset to go with your meal. Food is good but pricey.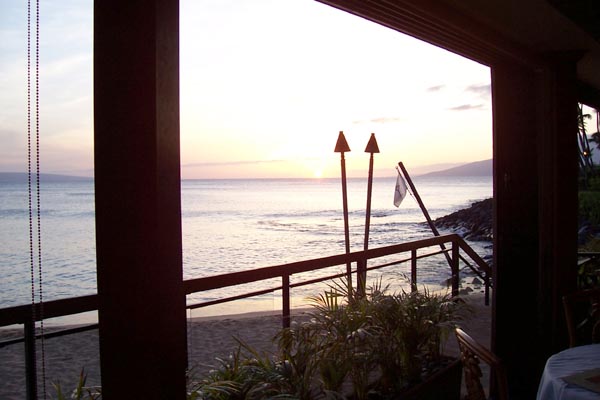 ---
When you reserve your room, just ask for one of our condos:
Contact MKV reservations today at 866-817-7018 (808-442-6005)
res.mkv@astonhotels.com
or your travel agent or Aston Hotels!

© 2011 Jay Arthur